At times, it feels that I have so many ideas rattling around in my head that I struggle to be present.
As a husband and a father it is important that I spend quality time with my family and that can't happen if my thoughts are elsewhere.
Often we find that a large amount of brain power is spent on trying to remember all the things that we need to-do, or the ideas that we have had.
One of the best ways I have found to clear my head, is to just write everything down. It is essentially a brain dump, moving the information from my head onto another medium.
Once I have my thoughts written down, I can free up some much-needed headspace and focus on spending time with my family.
As a self-confessed geek, my natural instinct is to find an app or device to do this, however, I have found a simple notebook is usually the best approach.
Of course the problem with a notebook is that it is not searchable, and you end up filling many notebooks over the years.
To combat this I use both digital and analog tools for taking notes and split what I store in each of them.
Analog Note-Taking
I have had a very nice notebook from Ottergami (affiliate link) sitting on my desk, untouched for the past year. It was present that I got from my Dad for Christmas.
It is such a nice notebook that in my head it was too nice to use without having some purpose. I didn't want to spoil it by adding in my illegible scribbles.
This month however, I have had several nights where sleep has alluded me as too many thoughts were buzzing around my head, so I thought it might be time to put it to use.
Bullet Journal Method
I have started reading The Bullet Journal Method (affiliate link) by Ryder Carroll, I know I am pretty late to the party on this one. Bullet journaling was really popular during lockdown as many people had more time and wanted to live life at a slower pace.
There are some really impressive examples that you can find on Instagram or Pinterest however they have a tendency to put people off. I am not bad at art, but I haven't got the time to make every page look like a masterpiece.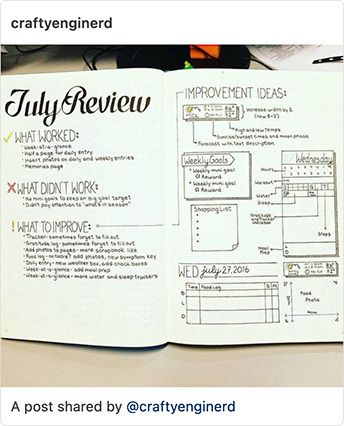 However, the Bullet Journal method isn't really about making things look pretty, it is supposed to be a functional tool.
When I am at work I always have a notebook with me. I mainly use it to keep a running to-do list of what I need to get done that day. I also use it for taking quick notes for ideas.
The Bullet Journal method as the name suggests revolves around using different bullet points as a quick way of adding some context to your to-dos.
These are the main ones, but you are free to create your own as well.
• To Do - item that hasn't been completed yet
x Done - cross through the bullet point when complete
- Note - general notes
> Mitgated - incomplete items that have moved to the next day
< Scheduled - scheduled for another date
○ Event - this can be an appointment or something that happened

Signifiers
* Important - make something as a priority
! Inspiration - great ideas and inspiration
If something becomes irrelevant then you can also cross it out.
There are a few pages the book calls "collections" that you add to the start of the book.
KEY - List out all the types of bullet points you plan to use.
INDEX - As it sounds, you can write down the page numbers for key topics. Leave a couple of pages for this.
FUTURE LOG - This is where you schedule things for the future. Whenever you use < on one of your bullet points it should go in the future log. You need to have a section for each month. I have seen people put 3 months per page, but you may need more space than that.
At the start of each month you then create some more collections for the month ahead:
MONTH LOG - All the days of the month are listed down the left-hand side, and you can add in any appointments, birthdays etc.
MONTH TASKS - A task page of all the things you need to get done in that month. Anything from the future log for this month should move to here.
For the rest of the month you then use a Daily Log to write all of your bullet points down and anything else you want to add.
The key thing with the bullet journal is that it is a blank slate which can be used for anything. Some days I will have 2 pages of notes and tasks while others it may only be half a page. It is handy never running out of space or wasting pages on days I don't use it.
There are plenty of other things that you can add as well such as trackers. Each day I have been writing how many hours I have been sleeping, however, I have realised this would be better off as a dedicated page each month.
I have also seen other people create trackers for:
Habits
Drinking Water
Exercise
Weather
Mood
Spending
The main benefit of a notebook is that it is always available. You don't need to go on a computer or get your phone out to use it. The slower process of writing something out can also help you remember things better.
My plan for my notebook is to use it for the following:
Keeping track of what I need to do on a particular day.
Quick ideas and notes, especially if I am not in front of a computer.
Tracking my sleep, exercise and other habits. This should help me see how one thing affects another easier.
Brain dump, clearing my head at the end of the day.
Gratitude journaling, studies show that those who list what they are grateful for every day, tend to be happier.
There are some downsides of using notebooks though, such as not being able to moving things around and not being able to search through them. Therefore, I still have several digital tools that I use throughout the day.
I can't use my notebook for everything or at least is not practical to do so.
These are the digital tools that I rely on to keep more organised and help me remember what I am learning.
Calendar
Even though my notebook has a month log, I mostly use it to list things that have happened or events that aren't going to change like birthdays or holidays.
Meetings and appointments regularly get cancelled or rescheduled, and I don't want my notebook looking like a complete mess.
My wife and I share our calendars with each other, and it is really useful to see what the whole family is doing in one place. As I get older I also find I am making more use of the reminders.
Apple Notes
If I am out and don't have my notebook with me, I will often use Apple Notes to write down a quick thought. I also use it for temporary notes such as shopping lists or making sure we have got everyone a Christmas present.
If a note or idea is important then I will often move it to my digital notes (see below).
Obsidian
Obsidian is where I write all of my digital notes as well as the content for my website and this newsletter.
I do occasionally use the daily note plugin and the calendar plugin to write out my daily notes instead of in my notebook. This is mostly when I have something technical rattling around in my brain and there is a chance I will want to include links or screenshots as part of my notes.
My Obsidian notes mostly act as a personal wiki. Any notes related to what I am learning or reading get added to Obsidian. People often call these types of notes a "Second Brain" or a "Digital Garden".
I use Readwise to sync all my highlights and notes from my Kindle books as well as articles I read online into Obsidian. These then later form the basis for my book notes on my website.
At some point I plan on publishing my digital garden on my website too, but I need to split out private and public notes in a better way before I do that.
Currently, I am using the following folder setup:
0. INBOX - This is where all the highlights from Readwise end up. I also use the inbox folder to add new notes that I am working on before moving them to the BRAIN folder.
1. REFERENCES - Once I have added my own notes to the book and article highlights, I move them here. I end up highlighting quite a lot of the book sometimes. Before publishing book notes I tend to copy them and trim them down a bit.
2. BRAIN - This is where I put all my ideas or notes on topics. This is the traditional personal wiki or digital garden.
3. PUBLISHED - Everything I write that is going to be published on my website or newsletter is in here. This includes articles, book notes, courses and newsletters.
ARCHIVE - If a note is no longer relevant it moves to the archive.
EXTRAS - This is where I store all my note templates.
JOURNAL - Daily journal notes get stored here.
LATER - If there is something in my inbox that I don't want to turn into a permanent note I put it in Later, so I can still find it through search.
I haven't had much luck using the Obsidian app on iPhone or iPad. I don't think it works very well if your notes are stored in iCloud. This is why I use my notebook rather than Obsidian if I am not sitting at my computer.
I think it is important to have a system for taking notes. I have lost count of the number of people I have worked with who seem to always forget to do what has been asked or will ask the same question on different days.
Our brains aren't very good at remembering everything and when we do remember something it is usually at the wrong time. We have to make use of the tools we have available to us to make us more efficient.
---
❤️ Picks of the Week
📝 Article - Cursorless is alien magic from the future. I think it is great that software like this is available. If I ever lose my ability to type it is good to know I will still be able to code using my voice.
⌨️ Font - Monaspace. As developers, we spend a lot of time looking at code, so it makes sense to use a font that is pleasing to the eye. Everyone has their own preference, but this looks like a good option.
👾 Gaming - Steam Deck OLED. I love my Steam Deck and recommend it to anyone who is into PC gaming. The new version has just been released with an OLED screen, a faster processor and better battery life. I won't be upgrading mine just yet but it is great to see things improving in this space.
📝 Article - Omegle. I never actually used Omegle but enjoyed watching people's reactions to good musicians that used to use the platform. I can see why they have had to shut down, but it does beg the question of whose responsibility should it be to police everything. If the telephone is used for evil doings, should we get rid of all telephones or monitor ever call for "policing" purposes, neither is a good option.
📝 Article - 10 hard-to-swallow truths they won't tell you about software engineer job. Software development doesn't look anything like the movies, this is a worthwhile read for anyone getting started in the industry.
📝 Article - What Does and Doesn't Matter about Apple Shooting their October Event on iPhone 15 Pro Max. I still shoot my YouTube videos on my iPhone XR and before that a Logitech Brio Webcam. The camera only plays a small part in making video look good, which is evident by all the other professional equipment that Apple needed to use.
📝 Article - Building In-Video Search. An interesting read from the Netflix blog on how they are building in video search using LLMs.
👾 Gaming - Why Cities: Skylines 2 performs poorly. I have never played Cities: Skylines but my sister was looking forward to it and bought the game when it first came out. She ended up getting a refund the same day as it was completely unplayable. A developer decompiled it to find out what caused the issues.
📝 Article - Building a high performance JSON parser. I wouldn't recommend building your own JSON parser, but this is an interesting read on how you might do that.
📝 Article - Current thoughts on social media. Martin Fowler has shares his thoughts on the current state of social media. We seem to be on the same page with what direction to take:
The reason I'm posting on Mastodon is because the future I want is one that's based on interoperability. I want to see an open protocol that isn't dependent on a tech-lord's whim. ActivityPub is currently the one that looks most developed … By using my domain I can be sure that I can make material available and present it in the way I like.
📝 Article - From IC to manager. A good article in dealing with the transition from IC to manager. Personally I prefer to stay on the technical side rather than go towards management.
📝 Article - Software that supports your body should always respect your freedom. Software is used in everything, but it is a scary thought to think that the medical device that you rely on to stay alive could be abandoned and stop working.
---
👨‍💻 Latest from me
A quick personal update from me. This week I signed a contract for a new job which I will be starting at the end of the month 🎉.
It's a fascinating project in an area that I know very well, and I get to work with people I like and have worked with before. Those that know me well might be able to guess, but you will have to wait for the official announcement on LinkedIn.
I will be working part-time, which means I still have time to write this newsletter, work on my course and produce the occasional tech video.
As content creation is not going to be my "main gig" any more I have closed down my Patreon page and plan to open up the code to my videos for everyone for free.
Over the coming months I am going to self-host my own Peertube instance for my videos and Forgejo instance for my code. I like the idea of having everything under one domain and in my control.
If you would like to support my work and the hosting costs then I have created a Ko-Fi page for either one time or regular donations. Ko-Fi doesn't take a cut of the donations unlike Patreon which takes 8% and Buy Me a Coffee which takes 5%.
One benefit of optional donations is that they don't attract VAT. As I mentioned in a previous post, anyone selling something online outside the EU has to charge EU VAT to EU customers. This is a huge burden especially as there are no thresholds before this kicks in.
My solution was to move to Patreon who handle the VAT for you, however now everyone gets charged VAT. If you are not actually selling something then VAT doesn't apply.
---
💬 Quote of the Week
Instead of random and chaotic input, feed your mind focused, high quality input. Read several highly rated books on a subject that interests you. Take notes on what you read, and seek to apply what you learn, so you can test the ideas for yourself.
From the article Caring for Your Mind by Steve Pavlina.